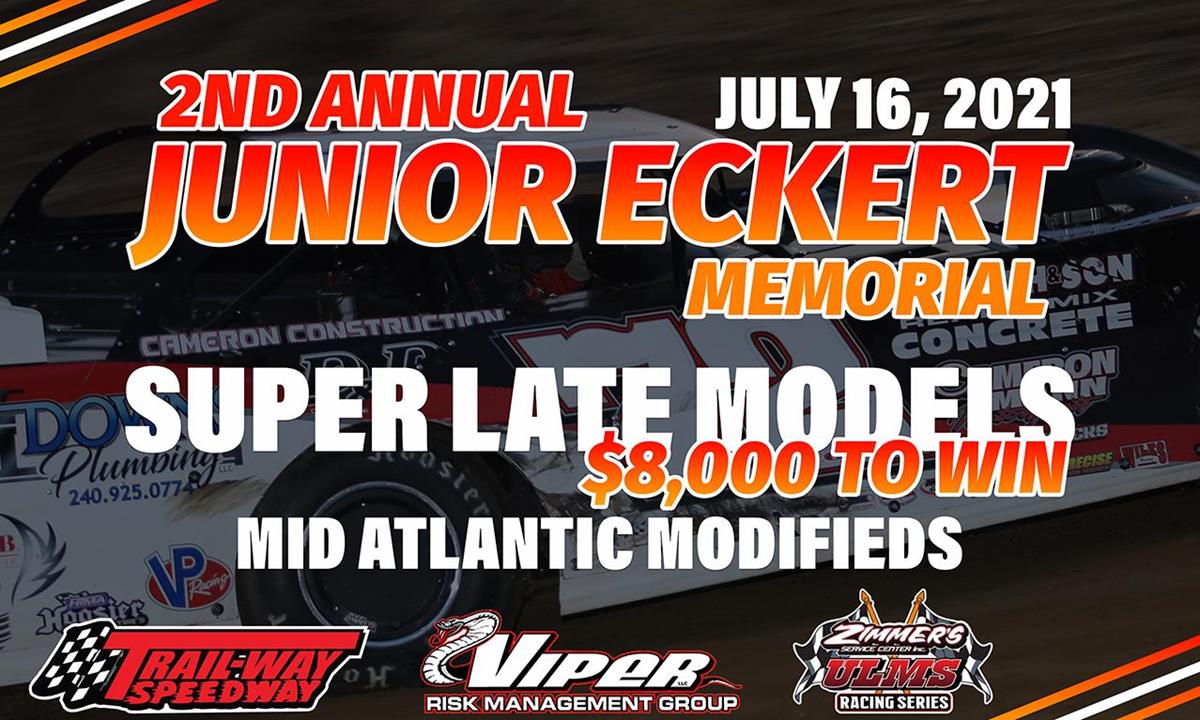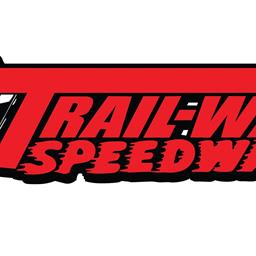 7/13/2021
Trail-Way Speedway
---
2nd Annual Junior Eckert Memorial This Friday, July 16
HANOVER, PA - This Friday, July 16, the ULMS Super Late Models head south to Trail-Way Speedway in Hanover, PA for the 2nd Annual Junior Eckert Memorial presented by Viper Motorsports in honor of dirt late model hall of famer Rick Eckert's father, Junior Eckert. The 50-lap main event will see the winner go home with $8,000! Last year saw Jason Covert hold off Max Blair to win the event with Eckert finishing third.
The Junior Eckert Memorial will be under the Viper Motorsports Promotion and the race procedures will be similar to ULMS normal procedures The 50 lap feature will see the normal ULMS Delaware Double File up until lap 40 is complete. Last 10 laps, single file. After the ½ way point of the race, there is no guaranteed time in the hot pit for anything. Off of turn 2 will be the hot-pit. 2 minutes from the time you get there. Tire rule for this event will be Hoosier 1300 on all 4 corners with 1325 RR Option and American Racer 44 on all 4 corners and 48 RR Option. Trail-Way Speedway utilizes the Mylaps/AMB Transponder system for all scoring and timing. The payout for the event will be $8000, 4000, 2200 1700 1500, 1200 1150 1100 1050 1000 800 750 700 650 600 550 500 500 500 500 ( Series Provisionals if needed $500 for 21st and 22nd position. Per ULMS rules, provisionals are for any team in the top 10 in points that has completed 80% of that regions events. ULMS Emergency provisional(S) are for ULMS Full Time teams of Blair, Ryan Scott and Gingerich. Entry Fee is $80 for the Junior Eckert Memorial.
The event will be Livestreamed on www.SprintCarUnlimited.tv.
---
Article Credit: Trail-Way Speedway
Back to News